Day 2 – First Day in Tasmania: North East Loop
We arrived as the sun was rising, got the on-board call to head to our vehicles and began unloading. First stop was a quarantine check and then to search for some 98 RON.
We weren't spoiled for choice on a sleepy Sunday morning in Devonport, so opted for the default McBrekky option. Not being able to check into our accommodation at the Alexander Hotel until 2pm there was only one thing to do: drive somewhere really far away and then back in time for dinner.
So we pulled out the map and decided to cover the northeastern Targa stages, namely from Devonport to St Helens via Launceston and Scottsdale, and looping back via Elephant Pass and Perth.
En route to Launceston, we noticed a scenic place to stop for photos and map-checking, Bradys Lookout. We also saw our first copper, sitting on the outskirts of Launceston as we approached town.
While researching our adventure, we stumbled upon this official tourist guide: queue MX-5 jokes…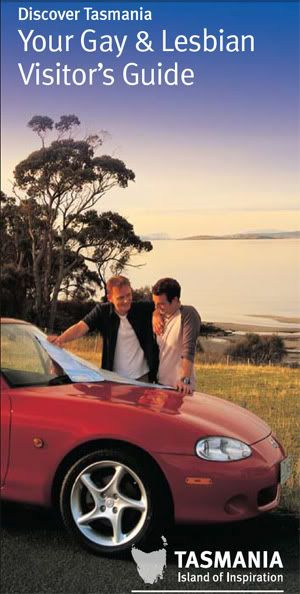 And our own version.
Along the way, somewhere near Targa, we took some side roads in search of what looked like epic mountain passes but turned out to be gravel access roads. Not to worry, it called for a bit of rally practice.
Rejoining the Tasman Highway, we encountered our first experience of proper, uninhabited, twisty Tasmanian tarmac – the Targa stage known as The Sideling. This takes you up and over a mountain range through some incredible bends before spitting you out into farmland.
At the entry to Scottsdale, we noticed a The Big Thumb, which we thought would make a fitting group photo.
We stopped for coffee in Scottsdale (great coffee and scones at Cafe on King) and surveyed the map. We were aiming for St Helens as a lunch stop and elected to stay on the Tasman Highway to get us there. Almost all roads in Tassie, we were finding, are twisty so it doesn't matter too much which one you choose but the Tasman Highway is home to many Targa stages.
Just off the highway out of Scottsdale we spotted an old barn, ripe for a group shot. We took a little time to position the cars, something we'd get down pat in the days to come. #hardparking
The next 90km or so was simply breathtaking. With seemingly no respite, we just kept driving knowing that this was the main route from Launceston to the East Coast and that we were hitting four Targa stages in one road. Eventually the leader of the pack pulled over after spotting a quaint antique store in the middle of nowhere.
From there it was a short 15km or so into St Helens where we found a suitable bakery for lunch. I had one thing on my mind – scallop pies – and I wasn't disappointed.
The boys tucked in, while we plotted our next move. We decided to venture north slightly to check out the famous Bay of Fires. We made it to the southern end at Binalong Bay: while looking for a park near the beach, we had an impromptu photo shoot near a boat ramp.
And the result.
One thing we'd been intrigued by were these street signs. Was the wildlife really that ferocious?!
We doubled back via St Helens, aiming for St Marys and taking in a stunning drive along the coast of Scamander Conservation area. We'd noted the famous Targa stage Elephant Pass in our research, so took the long way around to St Marys, which would be the start of our inland route back to Devonport.
Elephant Pass was e p i c. Too good to stop for photos and lacking video equipment, there's not much more to say than YOU MUST DRIVE IT – 16km Targa stage of non-stop bends.
From St Marys, it was a short drive before a turn off at Fingal, chasing another Targa Stage – Rossarden. More gorgeous slithering tarmac, before rejoining the Esk Hwy at Avoca and cruising back through beautiful countryside via Perth and Deloraine, chasing the setting sun and desperately searching for a photo spot to round out the day! A last ditched highway pull over near a servo to capture the colours resulted in this – please excuse the lack of tripod and time to set up for something more interesting.
We arrived at the Alexander Hotel in Devonport, ready for a beer and shower. We ordered in pizza, grabbed a case of Boags Draught tinnies and settled into some photo-editing and drive de-briefing.
What an extraordinary first day of driving. We covered over 500km of beautiful roads and stunning scenery and touched only one corner of this magnificent island.
Targa stages completed today:
– Sideling
– Legerwood
– Moorina
– Weldborough Pass
– Pyengana
– Elephant Pass
– Rossarden